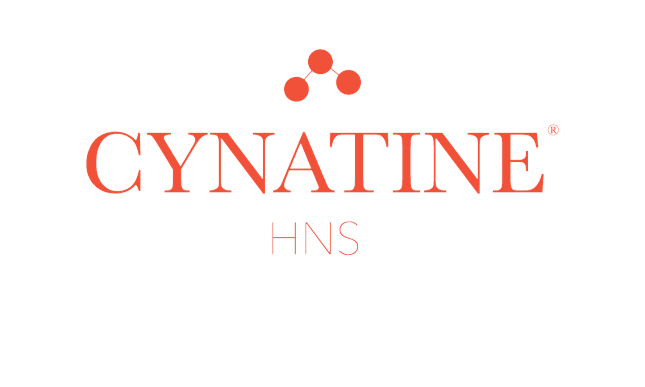 PREVENTIVE & COMPLETE CARE FROM WITHIN PATENTED NATURAL HYDROLYZED SOLUBLE KERATIN CLINICAL STUDIES & BIO AVAILABLE OLIGOPEPTIDES
INCREASE VOLUME, SHINE & RADIANCE
STRENGTHENS & IMPROVES THE PRIMARY COMPOSITION OF HAIR
SIGNIFICANTHLY DECREASES HAIR LOSS
STIMULATES & ACCELERATES REGROWTH OF HEALTHY HAIR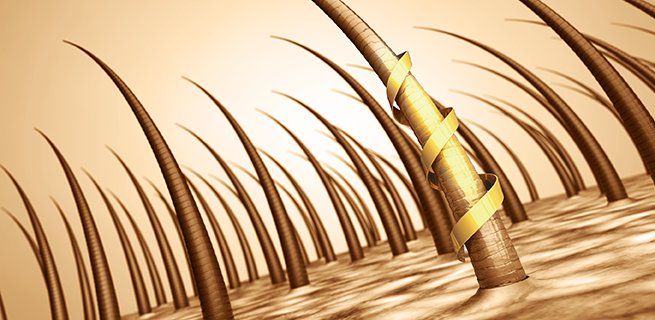 The dominant contributor in the composition of hair is keratin, accounting for 90% of hair fiber. Keratin is a compound formed of essential amino acids within which cysteine can be found.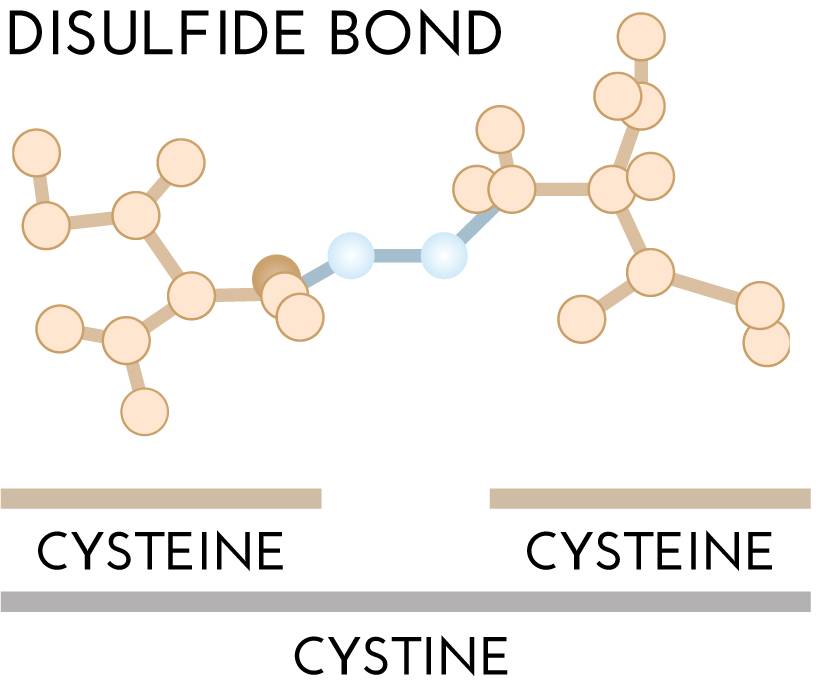 cystine found in woll cannot be naturally digested by the body. The unique and patented process of KERAT'INNOV delivers cysteine in a tri-peptide form which simplifies the absorption rate.
Conclusion of In-Vivo double-blind placebo controlled clinical studies 
Gentle traction is provided to a total of approximately 60 hair in the  three arears of the scalp and the tolal number of hair extracted is counted. 
Cynatine HNS reduced hair loss around  times more than placebo at 30 , 60 and 90 days 
Reduced hair loss from everyday activities can be seen in only 30 days 
Supported healthy hair growth
ANAGEN/TELOGEN PHASE HAIR TEST
Computerized analysis to determine how manu hair were growing (Anagen phase) and how many hair died (Telogen phase) over period considered  
Cynatine HNS increased the number of hair in the Anagen phase and reduced the number of hair in Telogenphase after 90 days 
Consistent resultats were achieve on both men and women
Cynatine HNS effect over placebo was greater then 4.5 times for all groups 
Evaluated by dermatologist at each timeline according to clinical scores
Cynatine HNS increased the shine and brightness of hair after only 30 days 
Incremental results are observed over 60 and 90 days 
Cynatine HNS improved hair condition, shine, and brightness 
Thanks to its patented proess, Cynatine HNS provides highly bioavailable Keratine Oligopeptides. Cynatine HNS stimulates Keratinocyte's activity boosting cellular regeneration and improving Hair's Aminoacidic Profile. Stronger Hair structure can be appreciaed for better resistance to  traction and greater Anagen phase. cynatine HNS allow your hair to grow stronger, healthier and shinner.