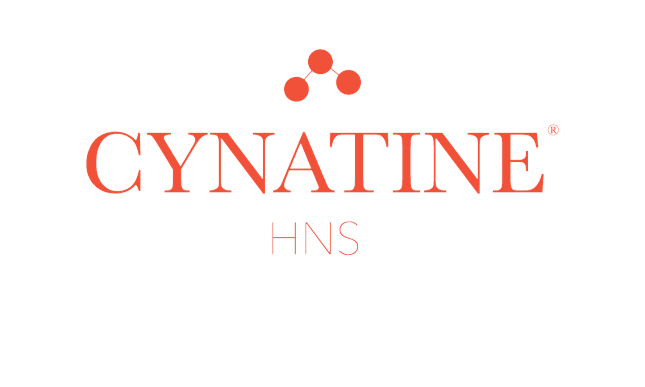 FIGHT THE SIGNS OF AGEING FROM WITHIN
PATEND NATURAL HYDROLYZED SOLUBLE KERATIN
CLINICAL STUDIES & BIO AVAILABLE OLIGOPEPTIDES
STRENGTHENS, PROTECTS & REPAIRS SKIN INCREASES THE FIRMESS & TONES SKIN REDUCES WRINKLES MOISTURES & SOFTENS SKIN REINVIGORATES GLOW & RADIANCE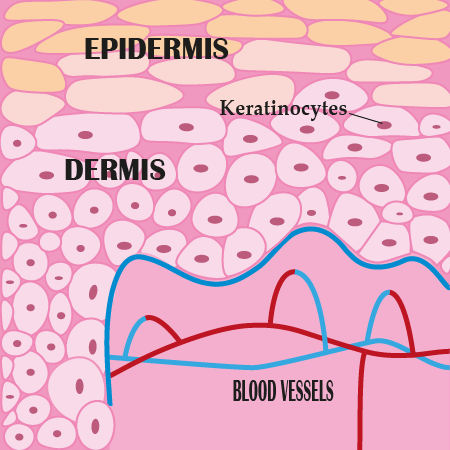 Keratinocytes renew the epidermis. The dominant contributor in the composition of the skin is keratin, accounting for 90% of the skin's structure. Keratin is a compound formed of essential amino acides within which cysteine can be found. 
CONCLUSIONS OF IN VIVO DOUBLE-BLIND PLACEBO-CONTROLLED CLINICAL STUDIES
(by COMPLIFE ITALIA SRL | 50 female and 50 male | 90 days)
After 60 days, with a daily CYNATINE HNS dosage of 500mg, impressive results have been recorded and when taken orally improves the general
well-being of skin.

Cynatine® HNS bio availability improves the protein structure of skin (also validated with EVALUATION OF THE BIOAVAILABILITY ACTIVITY OF A DIETARY
SUPPLEMENT STUDY by FARCODERM) and brings the necessary nutrients for better skin compactness and cohesion for over 95% of subjects.
Protein content and skin compactness evaluation. 
 Cynatine® HNS improved the compactness and structure of skin
after 90 days
 Showed results that were statistically signicant versus baseline
and versus Placebo at day 90
Bioactive based on its ability to improve the protein structure
of skin, namely the keratinocytes below the epidermis
ANAGEN/TELOGEN PHASE HAIR TEST
Computerized analysis to determine how manu hair were growing (Anagen phase) and how many hair died (Telogen phase) over period considered  
According to all three measurements, when Cynatine® HNS is taken
for 90 days, there is a statistically signicant improvement in the skin's:
Over 75% of subjects on Cynatine® HNS had a decrease in skin
wrinkles at 60 days, where no more than 55% had the same effect on placebo
Skin smoothness improves in 60% of subjects on Cynatine® HNS
at 30 days and improves to almost 80% by 90 days, while placebo peaks at 36% at 30 days and decreases at each further time point
Cynatine® HNS decreases skin wrinkles over placebo by
approximately 9 to 18% depending on the measure
Cynatine® HNS leads to the decrease in wrinkles by activating collagen production in the dermis
This clinical study demonstrates that Cynatine® HNS (500 mg/day) was effective in improving skin conditions at all experimental monitored checkpoints.
The variation obtained in the active group are statically signicant from the variation of the Placebo group